new life
new friends
new purpose
New Joy is a family friendly group of individuals who seek to find new life, new friends, and new purpose through following Jesus.
Our lives are fully found in Christ. Our friends come along side us in our spiritual journey. Our purpose is simple and transforming: to love God, love others, and make an impact in our community.
No matter what experience you've had with church, or out in the "real world," we know you'll feel welcomed here!
New Joy hosts many opportunities for you to learn, serve, meet new friends, and have fun!
What happened after Easter 2,000 ago? Answer: An amazing story about the early church, its leaders, successes and challenges. How well do you know that story? There are so many incredible things that happened in Acts, they cannot be covered in a month, so we will be going on this journey with Peter, Paul and the early church from April through July. Like any great story, there are surprises, twists and turns in the plot along with heroes and villains. What can we learn from them? You might be surprised that we share some of the same things. Join us as we follow the footprints of the early church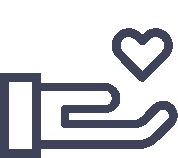 "May the God of hope fill you with all joy and peace as you trust in him, so that you may overflow with hope by the power of the Holy Spirit."