Welcome Back!
Sunday Services at 9:00am & 10:30am
​
new life
new friends
new purpose
New Joy is a family friendly group of individuals who seek to find new life, new friends, and new purpose through following Jesus.
Our lives are fully found in Christ. Our friends come along side us in our spiritual journey. Our purpose is simple and transforming: to love God, love others, and make an impact in our community.
No matter what experience you've had with church, or out in the "real world," we know you'll feel welcomed here!
If Jesus would visit our churches in America, what would he see? What would he say to us? Back during the close of the first century, Jesus spoke to seven churches in Asia minor, modern day Turkey. He had something significant to say to each specific church. This summer we will be looking at his words to those churches from the book of Revelation. What can we learn from those messages today? Join us as we walk with Jesus among the "Seven Golden Lampstands!"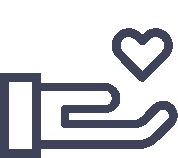 "May the God of hope fill you with all joy and peace as you trust in him, so that you may overflow with hope by the power of the Holy Spirit."