Sunday Service
at 10:30am
FAcebook live-Sundays @ 10:30am
new life
new friends
new purpose
New Joy is a family friendly group of individuals who seek to find new life, new friends, and new purpose through following Jesus.
Our lives are fully found in Christ. Our friends come along side us in our spiritual journey. Our purpose is simple and transforming: to love God, love others, and make an impact in our community.
No matter what experience you've had with church, or out in the "real world," we know you'll feel welcomed here!
New Joy hosts many opportunities for you to learn, serve, meet new friends, and have fun!
Most of us have experienced some type of significant loss or setback in life. Maybe the death of a close loved one, maybe a broken marriage or the loss of a job, maybe the door closed on a dream that you have pursued and now it's gone. How do you recover? Where do you go from when you are back to square one and life still throws curve balls at you? There are seasons in life where we must somehow rebuild. Israel was banished from their homeland and had returned after 70 years in exile; but now they are surrounded by enemies. This summer we will tell their story and learn how God helps us to rebuild our lives after the hard times. Join us this summer as we journey with Nehemiah as he shows us how to rebuild our broken walls.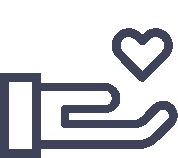 "May the God of hope fill you with all joy and peace as you trust in him, so that you may overflow with hope by the power of the Holy Spirit."